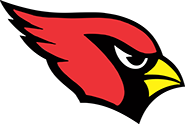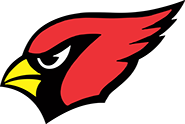 All games will start either on the hour or half an hour
All games will be officiated by a certified referee
Teams will consist of 3 – 4 players
Games will be a total of 20 minutes long
The first team to 25 or more points wins
Scoring will consist of 2s and 3 s and one point for each free-throw made.
A player will get to the free throw line if he is fouled in the act of shooting or if his/her team is in the bonus
A team will be in the bonus after the other team commits four fouls.
If your team is in the bonus the player fouled will attempt a One and One Free Throw on a non-shooting foul.
On Dead balls the Offense must check the ball in with the defensive player and pass the ball to another player.
On a change of possession the defensive team must clear the ball past any part of the three point line.
Each team is allotted one time out per game which will consist of 30 seconds.
In the event of a tie there will be a coin flip called by the visiting team. Whoever wins the flip gets the ball. First team to score in overtime is the winner.
Bracket Winners: The winner of the bracket is the team with the best record.

In the event of a tie the winner will be determined by the team who has the least amount of points scored against them over the 3-game period.
Example

Team A Record = 2 - 1
Scores 25 -

12,

25-

10

, and loss 23-

25

Against Score = 47

Team B Record = 2 -1

Scores 25-

18

, 25-

16

, and Loss 18-

25

Against Score = 49

TEAM – A is the WINNER!

They had the

least

points scored against them which is 47.